Book Title:

Seeing Race Before Race

Subtitle: Visual Culture and the Racial Matrix in the Premodern World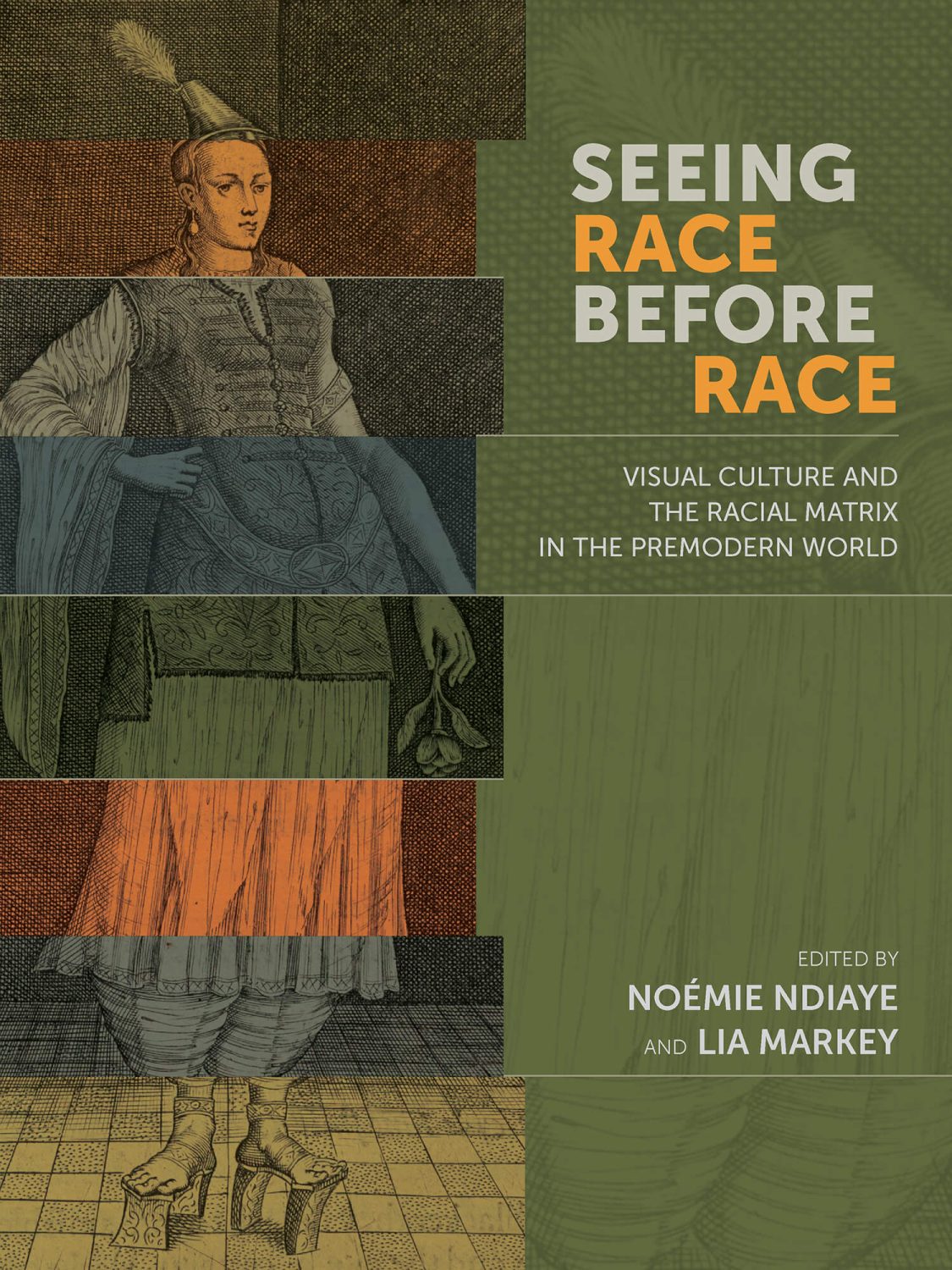 License:
Creative Commons Attribution NonCommercial NoDerivatives
Book Information
Book Description
The capacious visual archive studied in this volume includes a trove of materials such as annotated or illuminated manuscripts, Renaissance costume books and travel books, maps and cartographic volumes produced by Europeans as well as Indigenous peoples, mass-printed pamphlets, jewelry, decorative arts, religious iconography, paintings from around the world, ceremonial objects, festival books, and play texts intended for live performance.
Contributors explore the deployment of what coeditor Noémie Ndiaye calls "the racial matrix" and its interconnected paradigms across the medieval and early modern chronological divide and across vast transnational and multilingual geographies. This volume uses items from the Fall 2023 exhibition "Seeing Race Before Race"— a collaboration between RaceB4Race® and the Newberry Library — as a starting point for an ambitious theoretical conversation between premodern race studies, art history, performance studies, book history, and critical race theory.
License
Seeing Race Before Race Copyright © 2023 by Noémie Ndiaye and Lia Markey is licensed under a Creative Commons Attribution-NonCommercial-NoDerivatives 4.0 International License, except where otherwise noted.