Book Title:

Gender in the Premodern Mediterranean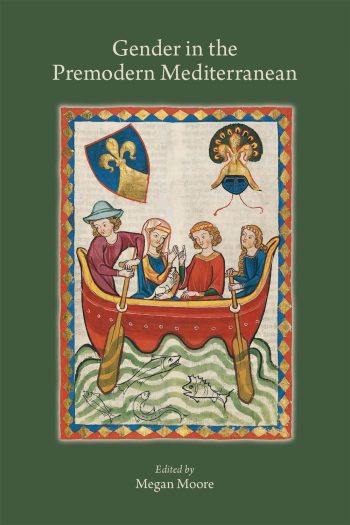 License:
Creative Commons Attribution NonCommercial NoDerivatives
Book Information
Book Description
Drawing upon literary, historical, and visual evidence, this collection of interdisciplinary essays examines how the Mediterranean shaped practices of gender in the premodern era. This volume bridges the gap between gender studies and Mediterranean studies, which have a natural fit with each other in their interest on defining identity carefully through connectivity and attentiveness to cultural hegemonies. The essays in this volume build off of this double approach to offer a unique contribution to the field, and use gender to understand the Mediterranean and the Mediterranean to understand premodern gender.
Whereas other volumes have examined gender in the premodern period or premodern Mediterranean Studies, to date no other volume has sought to explore the intersection of the two. The interdisciplinary nature of the essays will make them useful to both scholars and teachers, for they will combine theory and practice in a length that makes them easily accessible to advanced students as well as specialized researchers. The first chapter provides a critical overview of the scholarship on Mediterranean studies as a field of area studies as well as an overview of gender studies in the medieval period. As such, the volume will be useful for students, teachers, and researchers, and its interdisciplinary nature reflects the diaspora of the Mediterranean itself.
License
Gender in the Premodern Mediterranean Copyright © 2023 by Arizona Board of Regents for Arizona State University is licensed under a Creative Commons Attribution-NonCommercial-NoDerivatives 4.0 International License, except where otherwise noted.